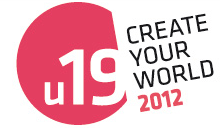 The U19 Freestyle Computing competition is organised by the Ars Electronica in Linz, Austria.
2011 I took part with my Bikemap iPhone app and got one of the top 15 places.
2012 I sent in my iPhone game iTanky and landed in the top 15 places again. Both years there have been over 600 participants.